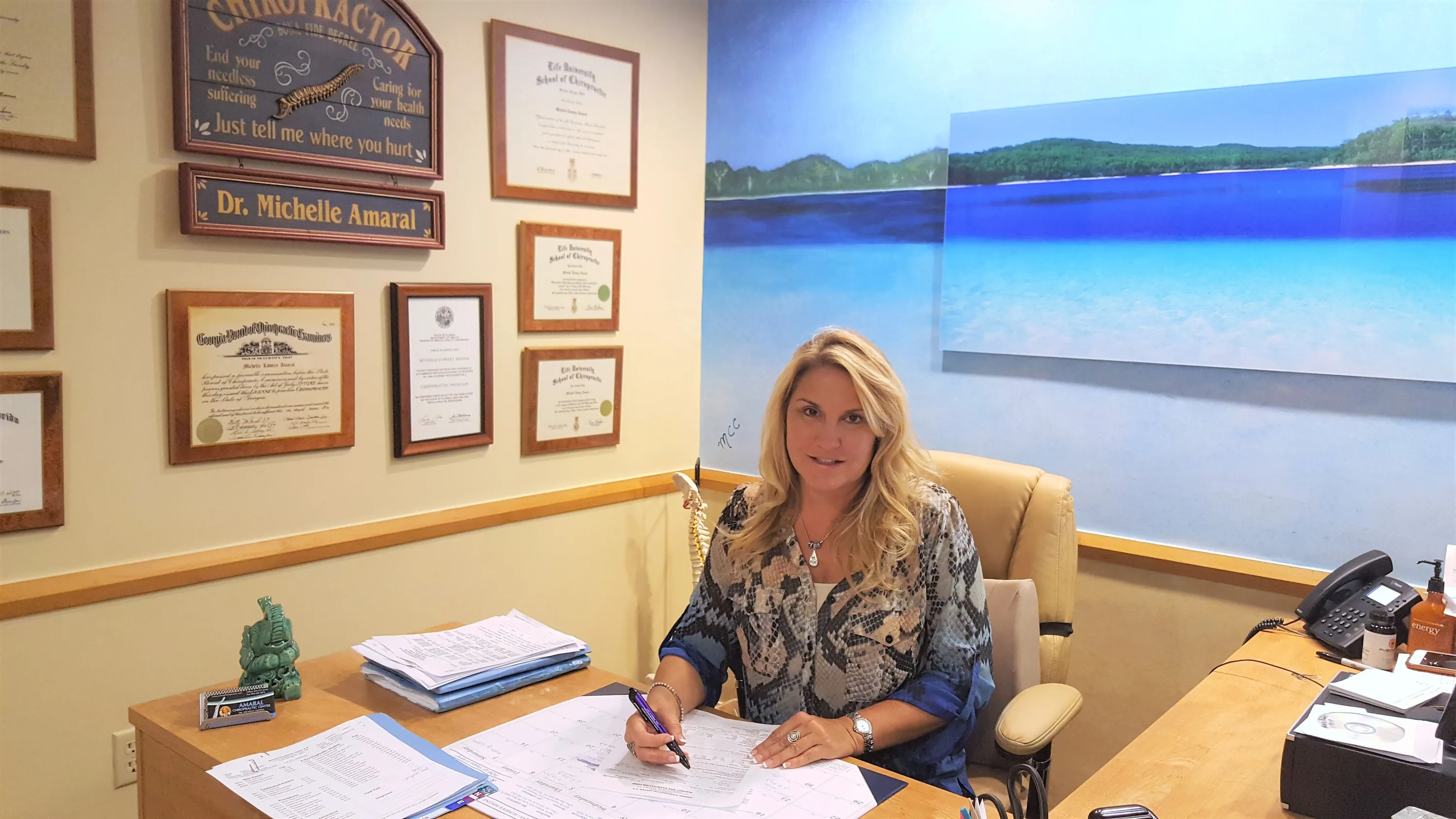 Dr. Michelle Amaral is a native Floridian educated in Broward County schools and a graduate of Plantation High School. She received her bachelor of Science degree from the University of Central Florida in Orlando and her Doctor of Chiropractic degree from Life University in Marietta, Georgia. She interned in Pompano Beach for six months and completed her Physical Therapy training at Brenau College. The doctor is a diplomat from the National Board of Chiropractic Examiners and is a licensed Chiropractic Physician in the State of Florida.
Dr. Amaral is a chiropractor who serves the city of Coral Springs and the surrounding communities in Florida. She uses chiropractic care to improve the health and wellness in all areas of patient's lives, whether they are having problems with back pain or neck pain, or just want to start feeling better when they wake up in the morning. Dr. Amaral takes a "whole person" approach in chiropractic care, which means looking for the underlying causes of disease, discomfort, and pain, as opposed to just treating the symptoms. Many seemingly unrelated symptoms often arise from imbalances in the spinal column, and Dr. Amaral will be able to determine the root of the problem causing pain and create a personalized chiropractic and wellness plan to suit each patient's individual needs.
If you have any questions about our chiropractor, or would like to learn more about Amaral Chiropractic Center please call us at (954) 721-5543 today!